Best Picture: We all know where this is going. Probably the most clear cut Best Picture win in a long time. Prediction: La La Land.
Best Director: I think this will go along Picture, and go to Damien Chazelle. Prediction: Damien Chazelle- La La Land.
Best Actor: This is a real toss up. While I see the arguments for Denzel Washington, and after seeing Fences you can tell that this is a film befitting of a third acting Oscar, but something tells me that Casey Affleck is going to win this, despite his SAG defeat to Washington. Apart from that, Affleck has won pretty much everything else all season, and that should just put him over the line. Prediction: Casey Affleck- Manchester by the Sea.
Best Actress: What was once an open race seems pretty clear cut now, after SAG, BAFTA, and the Golden Globes. I think it's Emma Stone. Prediction: Emma Stone- La La Land.
Best Supporting Actor: This is probably tighter than one would have first thought. When Mahershala Ali swept the critics' awards, it was thought he'd be the default winner all season. But after Aaron Taylor-Johnson won the Golden Globe (he's not nominated here), and Dev Patel won the Bafta (he is nominated), it shows that it's not an easy win for Ali, but I still fancy him to win, especially after winning the SAG. Prediction: Mahershala Ali- Moonlight.
Best Supporting Actress: This is the biggest lock of the night. Viola Davis' time has come, and deservedly so. Prediction: Viola Davis- Fences.
Best Original Screenplay: This is a tight race, especially with WGA going with Moonlight, which is nominated in Adapted rather than Original here. The Globes went for La La Land, BAFTA went for Manchester by the Sea. It's a tough one, but I'm going for Manchester by the Sea. Prediction: Manchester by the Sea.
Best Adapted Screenplay: All 5 nominees are viable candidates in their own right- Arrival and Moonlight won at WGA, Lion won at BAFTA, and both Hidden Figures and Fences are gaining momentum. I give the edge to Moonlight here though, as it's a good place to award Barry Jenkins as he'll lose in Director. Prediction: Moonlight.
Best Cinematography: Even though the Cinematographer's guild went for Lion, I still fancy La La Land to take this, especially as it still took this award at BAFTA when it lost quite a few technical categories. Prediction: La La Land.
Best Costume Design: La La Land, Florence Foster Jenkins, and Fantastic Beasts and Where to Find Them are all real possibilities here, but I'm going for the BAFTA winner, Jackie, as it seems like the more traditional winner of this category. Prediction: Jackie.
Best Editing: Hacksaw Ridge and Arrival could both upset, but I think this will be an easy win for La La Land. Prediction: La La Land.
Best Makeup and Hairstyling: This category is such a mess. Many people are dreading a Suicide Squad win here, but it's a real possibility. I don't think A Man Called Ove will win. I'm going for Star Trek Beyond because the first film won this category in 2009, but it's anyone guess. Prediction: Star Trek Beyond.
Best Production Design: I don't really see any viable alternatives, even though Fantastic Beasts and Where to Find Them won at the BAFTAs, so I think La La Land wins here by default. An Arrival upset is a possibility. Prediction: La La Land.
Best Original Score: An easy, and very deserving, win for La La Land. Prediction: La La Land.
Best Original Song: It looks like it'll be City of Stars from La La Land, but I wouldn't be shocked if there was an upset from either Moana's How Far I'll Go, or Can't Stop the Feeling from Trolls. But City of Stars is a safe bet, as long as the La La Land songs don't cancel each other out. Prediction: City of Stars- La La Land.
Best Sound Editing: This is so difficult. I'm going for Hacksaw Ridge, but it could just as easily be either Arrival or La La Land. Just going by the logic that the 'loudest' film usually wins Sound Editing, I'll stick with Hacksaw Ridge. Prediction: Hacksaw Ridge.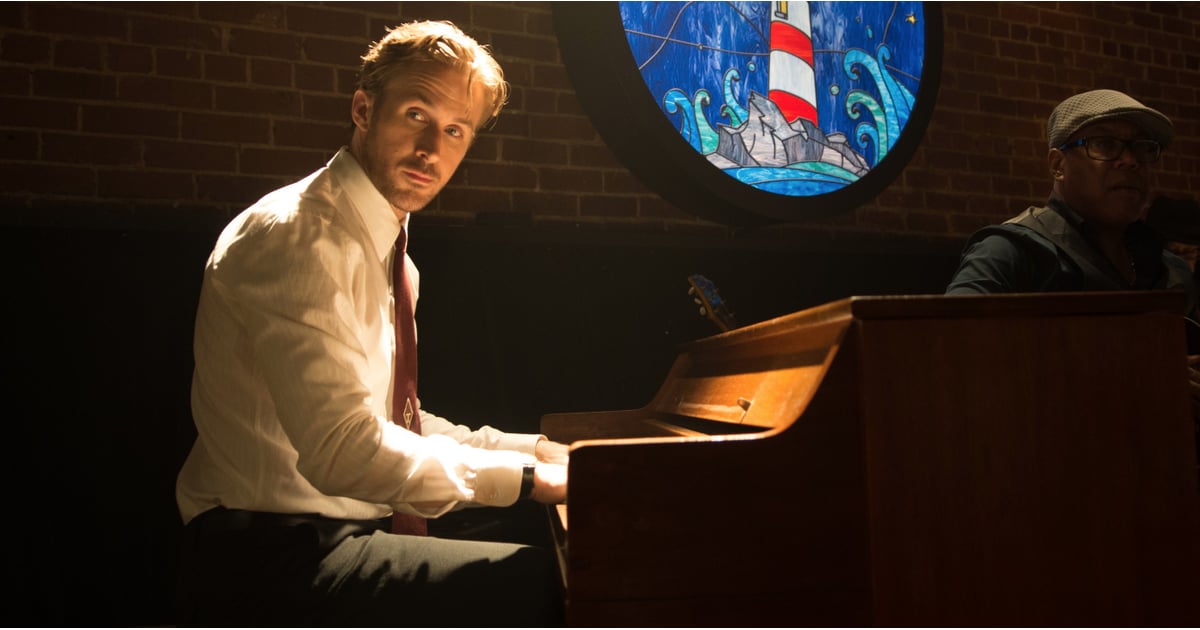 Best Sound Mixing: Even though Sound Editing and Sound Mixing often go to the same film, I think I'll stick with the musical, which often win this category, and pick La La Land. Could easily be Hacksaw Ridge or Arrival though. Prediction: La La Land.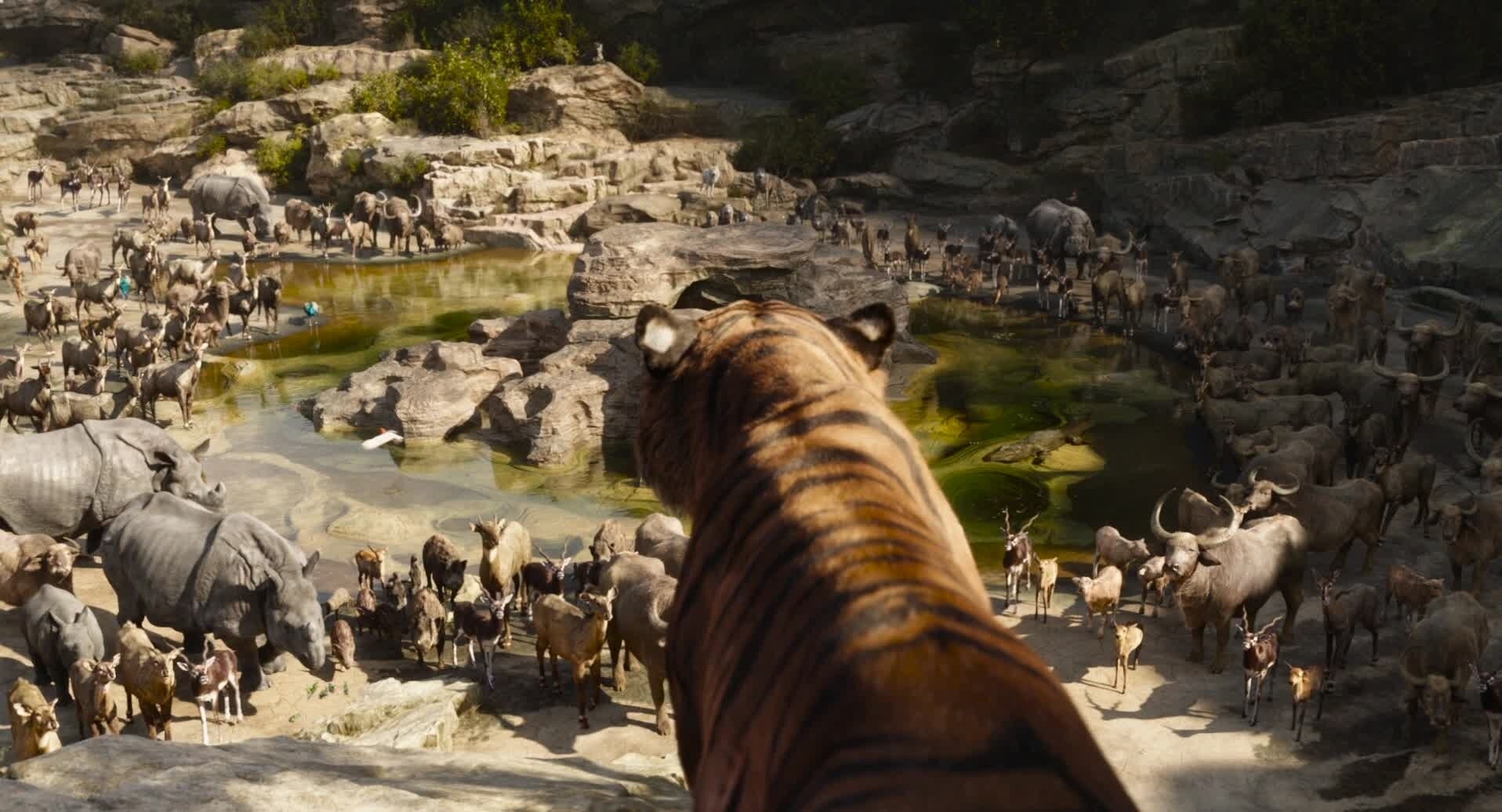 Best Visual Effects: The Jungle Book hasn't really lost steam all year, and has retained its frontrunner status ever since it came out in April, so it'd be a shock for it to lose now. Prediction: The Jungle Book.
Best Animated Feature: Even though Kubo and the Two Strings could easily take this, I think it's safe to go for Zootopia, which has been a strong frontrunner all season, despite it's hiccup at BAFTA. Prediction: Zootopia.
Best Documentary Feature: This was a last minute switch for me. I've had 13th winning throughout the season, but after OJ: Made in America's win at the Independent Spirit Awards over 13th, it just became clear to me that OJ will take it. 13th could easily upset though. Prediction: O.J. Made in America.
Best Foreign Language Film: I'm not sure about this, it could go any 3 ways. The Salesman, Toni Erdmann, and A Man Called Ove all have pros and cons, but I give The Salesman the slight edge, just as it seems like it has more of a rooting factor behind it. But I'm really not sure. Prediction: The Salesman.
Best Animated Short: I think this is between Piper and Pearl. I heard a theory last year that the animated short with the animal in it usually wins, hence why Bear Story won last year, which gives the edge to Piper, despite Pixar's poor winning record in this category in recent years. Prediction: Piper.
Best Documentary Short: I really want to predict Watani: My Homeland here, as I've had a hunch all season that it'd win, but Joe's Violin just makes too much sense to ignore, so I'm going for that instead. The White Helmets could also take it. Prediction: Joe's Violin.
Best Live Action Short: Another theory I heard regarding the short categories was to pick the live action short that has a recognizable actor in, so I went for La Femme et le TGV, which features character actress Jane Birkin. I've been switching around this category quite a few times, as I could also see Timecode, or Sing, or any of them winning to be honest. Prediction: La Femme et le TGV.
The 89th Academy Awards, hosted by Jimmy Kimmel, are tonight (26/2/17) at 1:30am GMT.