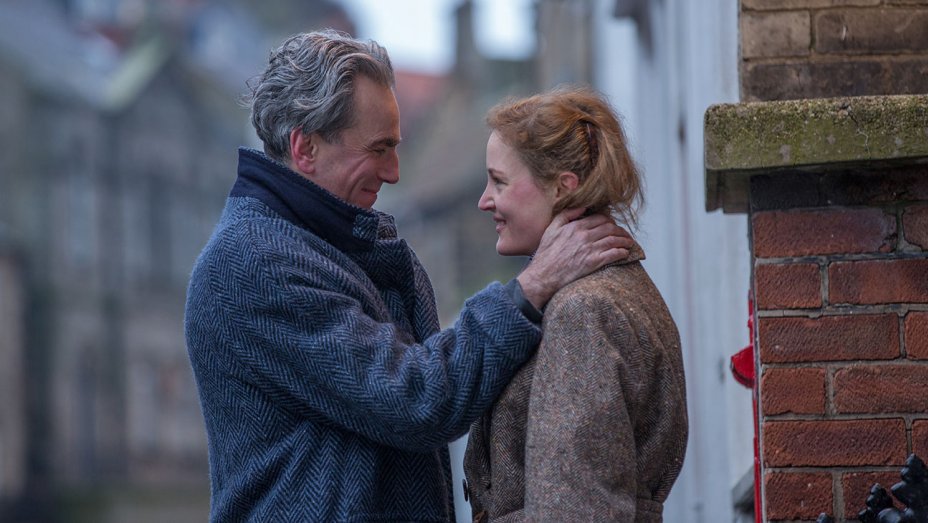 The nominees for the 90th Academy Awards have just been announced, and there are a couple of jaw dropping inclusion. The main story is Paul Thomas Anderson's Phantom Thread, which massively over performed, earning six nominations, including surprise citations in Best Picture, Director, Actor, and Supporting Actress. This is even more surprising as it missed out on an Original Screenplay nomination, as the writing branch are well renowned for their love of Paul Thomas Anderson's screenplays, with Phantom Thread missing out in favour for The Big Sick's only nomination, for first time writers Kumail Nanjiani and Emily V. Gordon.
Also over performing was Joe Wright's Darkest Hour, also earning six nominations, including in Best Picture. This nomination surely paves the way for Gary Oldman to take home his first Oscar in Best Actor. In that category, we saw another shock as Denzel Washington was nominated for Roman J. Israel Esq., despite its 49% score on Rotten Tomatoes. This is Washington's second consecutive nomination in this category after his nomination for Fences last year, and he takes advantage of the allegations against recent Golden Globe winner James Franco which saw his nomination chances fall off the rails, allowing Washington in. There were no such surprises in Best Actress, in which Meryl Streep earned her 21st Oscar nomination for her role in The Post, a film which only earned 2 nominations overall, with the other being in Best Picture, the lowest total for any Best Picture nominee since Selma, three years ago.
In Supporting Actor, there was the first set of double nominees in the Best Supporting Actor category since Bugsy in 1991, as Three Billboards outside Ebbing, Missouri earned its stars Woody Harrelson and Sam Rockwell nods. Another notable nominee was Christopher Plummer for All the Money in the World, a role that he was cast in just three months ago. Meanwhile in Supporting Actress, Holly Hunter missed out on a nomination for The Big Sick in favour of Lesley Manville, while Mary J. Blige succeeded where Idris Elba failed, and became the first nominee in an acting category for a Netflix film for her role in Mudbound.
Other surprise nominees include Logan getting into Best Adapted Screenplay, becoming the first superhero film ever nominated for a Screenplay prize at the Oscars, John Williams being nominated in Best Original Score for Star Wars: The Last Jedi and not The Post, and a double surprise in Best Visual Effects as Kong: Skull Island and Guardians of the Galaxy Vol. 2 were nominated ahead of nomination leaders The Shape of Water and Dunkirk.
So, what have we learned from these nominees about who will eventually take home the awards at the Oscars ceremony in March? Well, The Shape of Water will surely now being going into the night as the favourite for Best Picture, especially after its PGA win on Saturday, and its closest challengers, Three Billboards outside Ebbing, Missouri, Dunkirk, Lady Bird, and Get Out, all missing in major categories (Three Billboards in Director, Dunkirk in acting and writing, Lady Bird and Get Out both in Editing). It also looks set to win Best Director, if not for a massive shock at DGA, while the quartet of winners at Sunday's SAG Awards- Gary Oldman, Frances McDormand, Sam Rockwell and Allison Janney- look nearly unstoppable at this stage, and nothing happened today that suggested they'll lose. In Screenplay, Three Billboards outside Ebbing, Missouri and Call Me By Your Name both look very strong, but remember: Oscar voting doesn't open for almost a month, so a lot can change in that time, so its difficult to call someone a lock for certainty. It's going to be an interesting night…